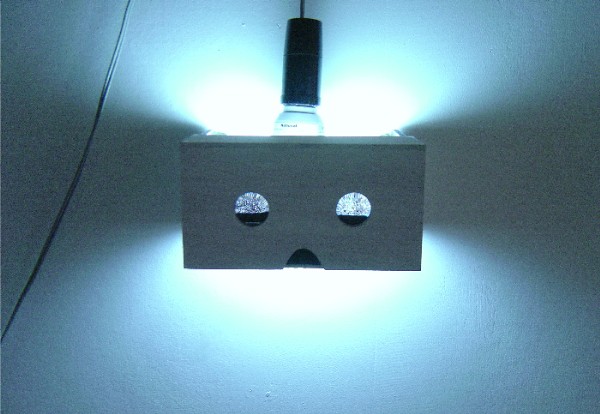 幻彫刻 No,1〜No,7 (まぼろしちょうこく) / The phantom sculpture. No,1〜No,7
(木、フィルム、ライト、etc / wood, film, light, etc.)
2007 作家蔵 / collection of the artist.
立体写真を使って、現実にはそこにない立体を立体視する作品。
幻の立体。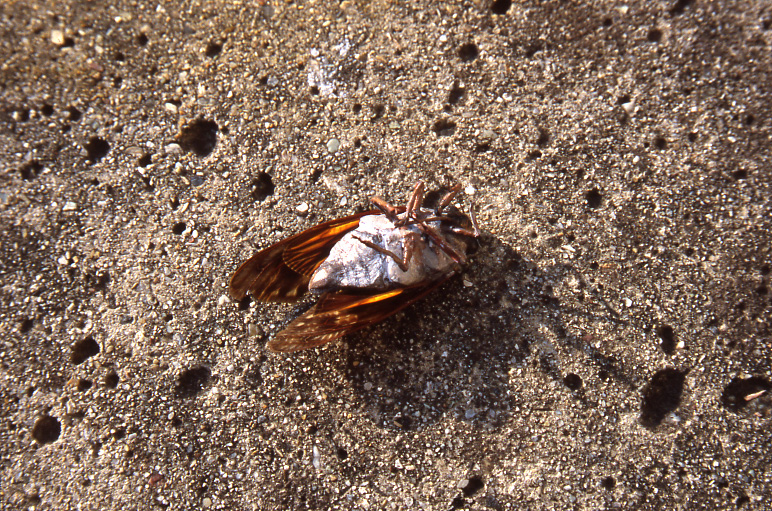 No,1 セミの死体 / Cicada's corpse.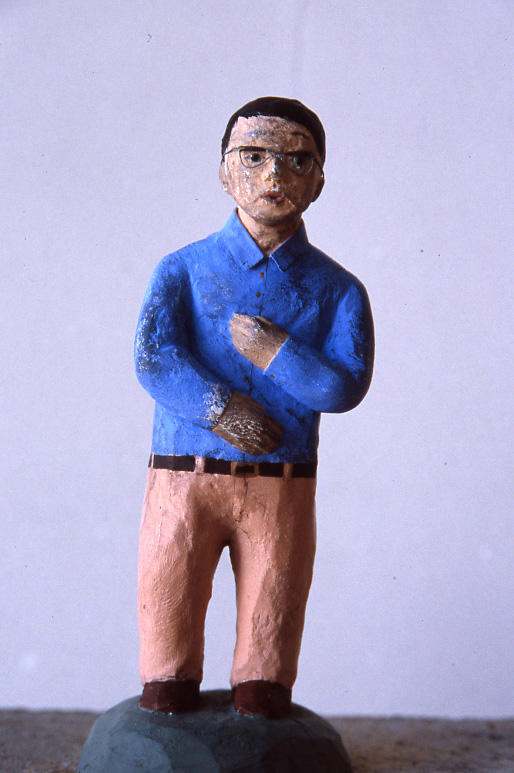 No,2 オッサン / A man.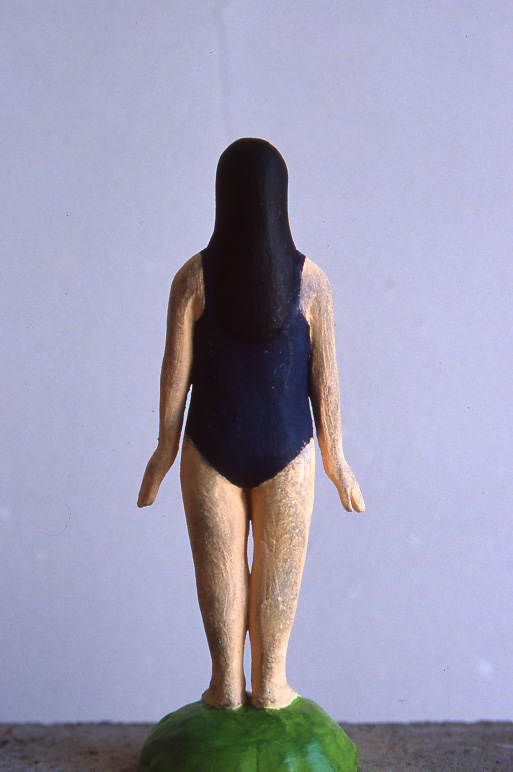 No,3 スクール水着の女子高生 / High school girl of school suit appearance.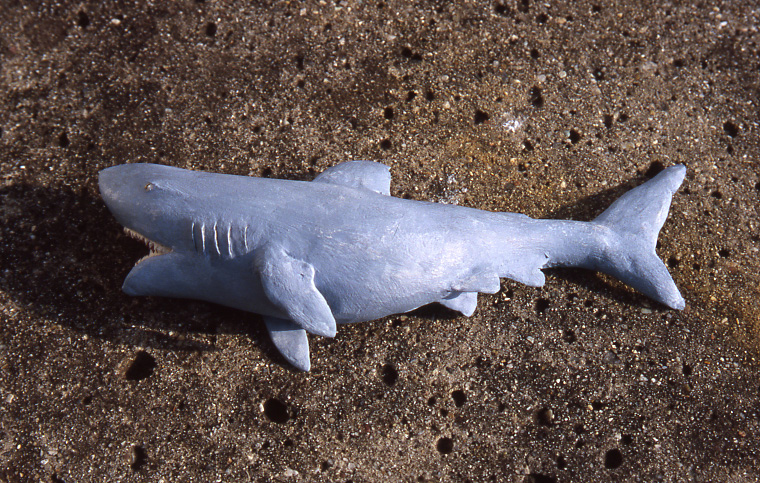 No,4 サメの死体 / Shark's corpse.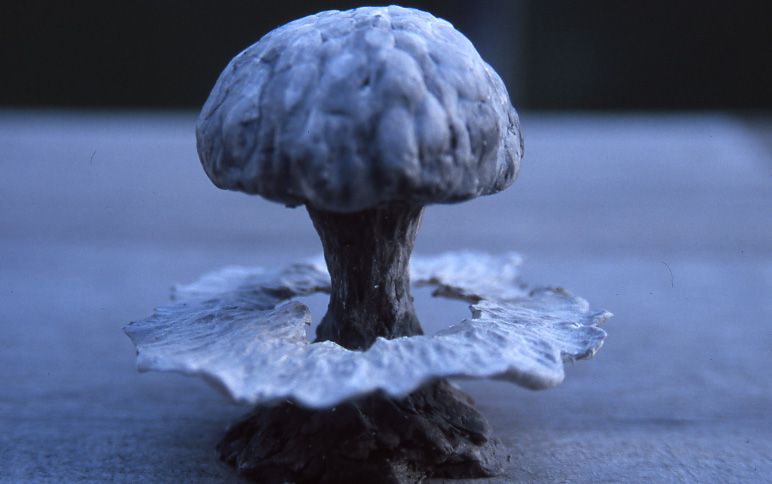 No,5 キノコ雲 / Mushroom cloud.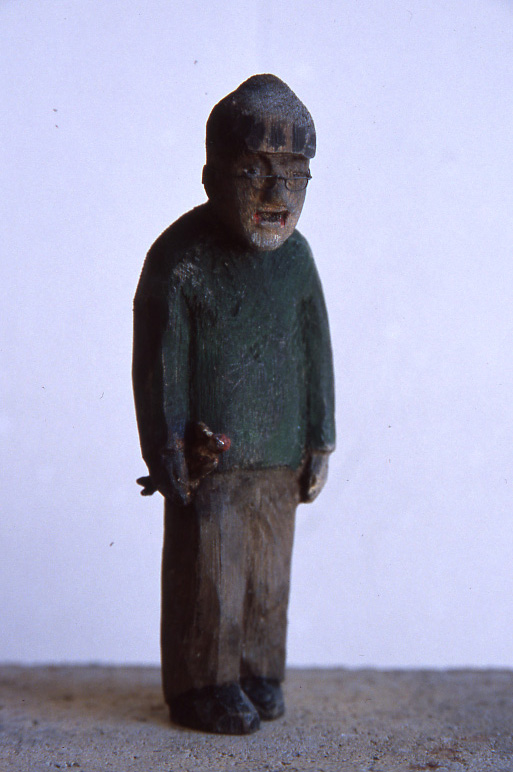 No,6 老人 / Elderly porson.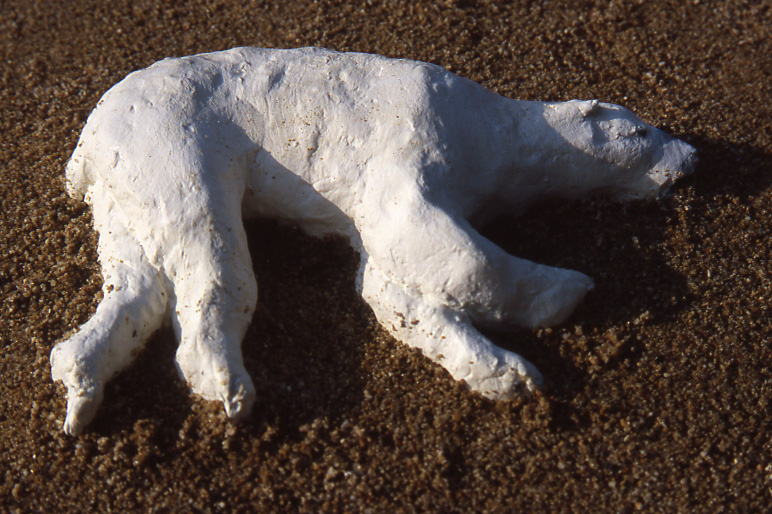 No,7 白クマの死体 / White bear's corpse.
※No,6とNo,7は四面あり。 / No,6 and No,7 is four side view.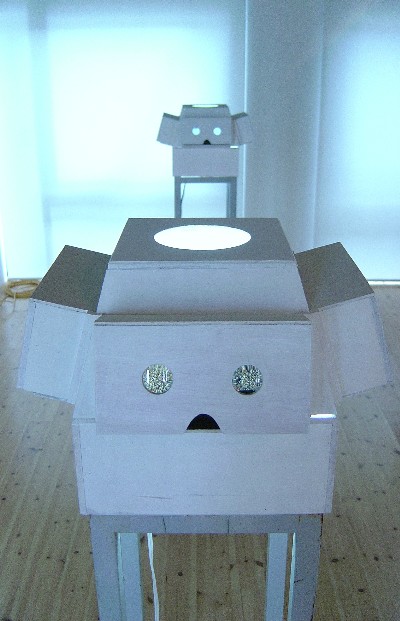 copyright-all rights reserved.Takemori Chiharu.